Simulated Aircraft Cabin
Our on-site mock fuselage gives students experience of a typical airplane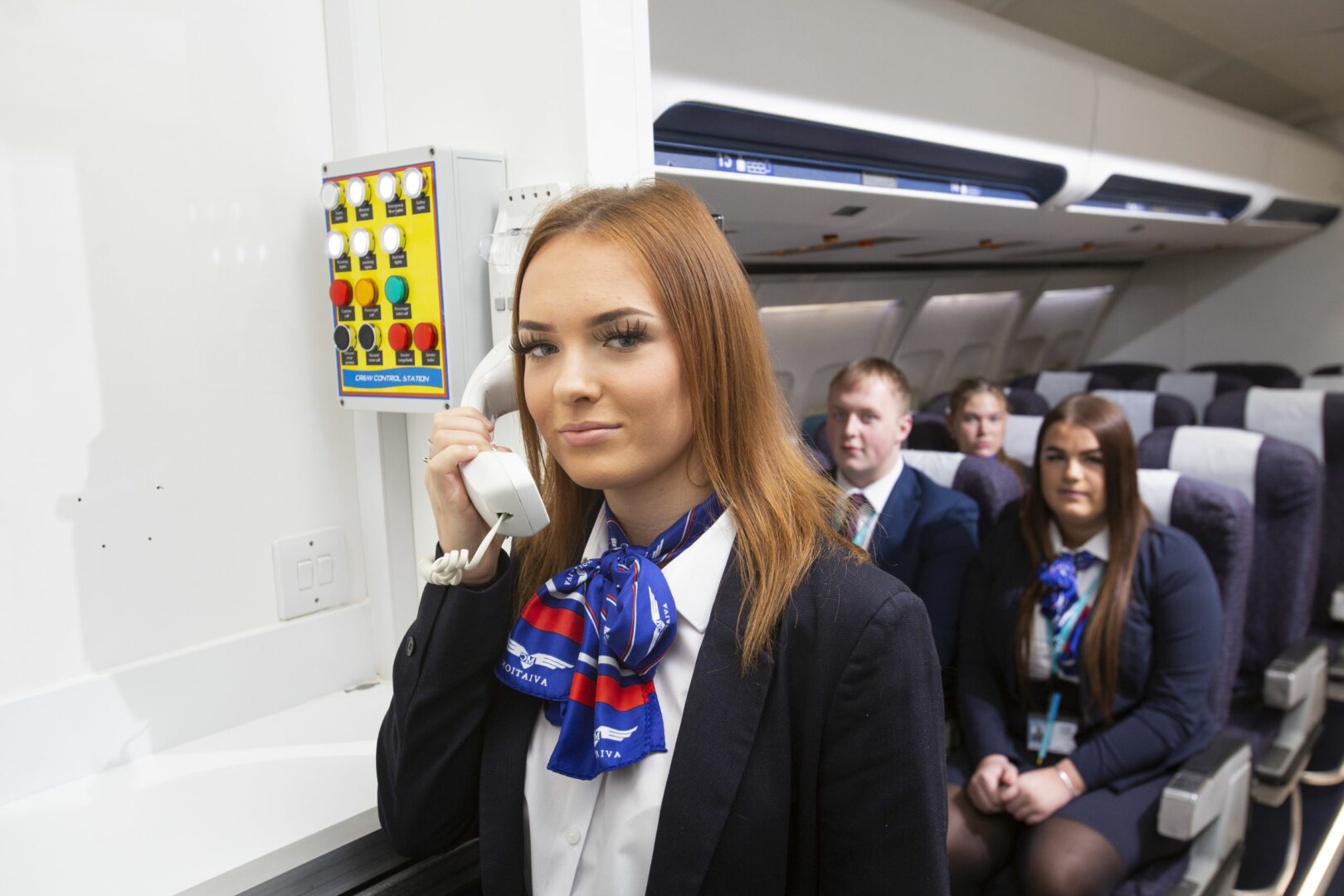 Reaching new heights
Part of a Boeing 757 aircraft salvaged by Tees Valley specialists, Sycamore Aviation, students can expect to train in a facility that is complete with everything from emergency life jackets, to duty-free trolleys, to truly simulate life on board an airliner.
The addition gives students an edge ahead of their future progression, providing a learning experience that is tailored to suit the requirements of potential employers.
Not only that, Middlesbrough College is proud to have partnered with the largest provider of ground and cargo handling services, Swissport International, creating Swissport Academy which gives learners exclusive access to training at Durham Tees Valley and other UK airports.
The only one of its type in the Tees Valley, Swissport Academy gives students a taste of different roles within the industry, from baggage handling and check-in services, to aircraft de-icing and aircraft servicing, all in the live setting that is Durham Tees Valley Airport.