Construction centre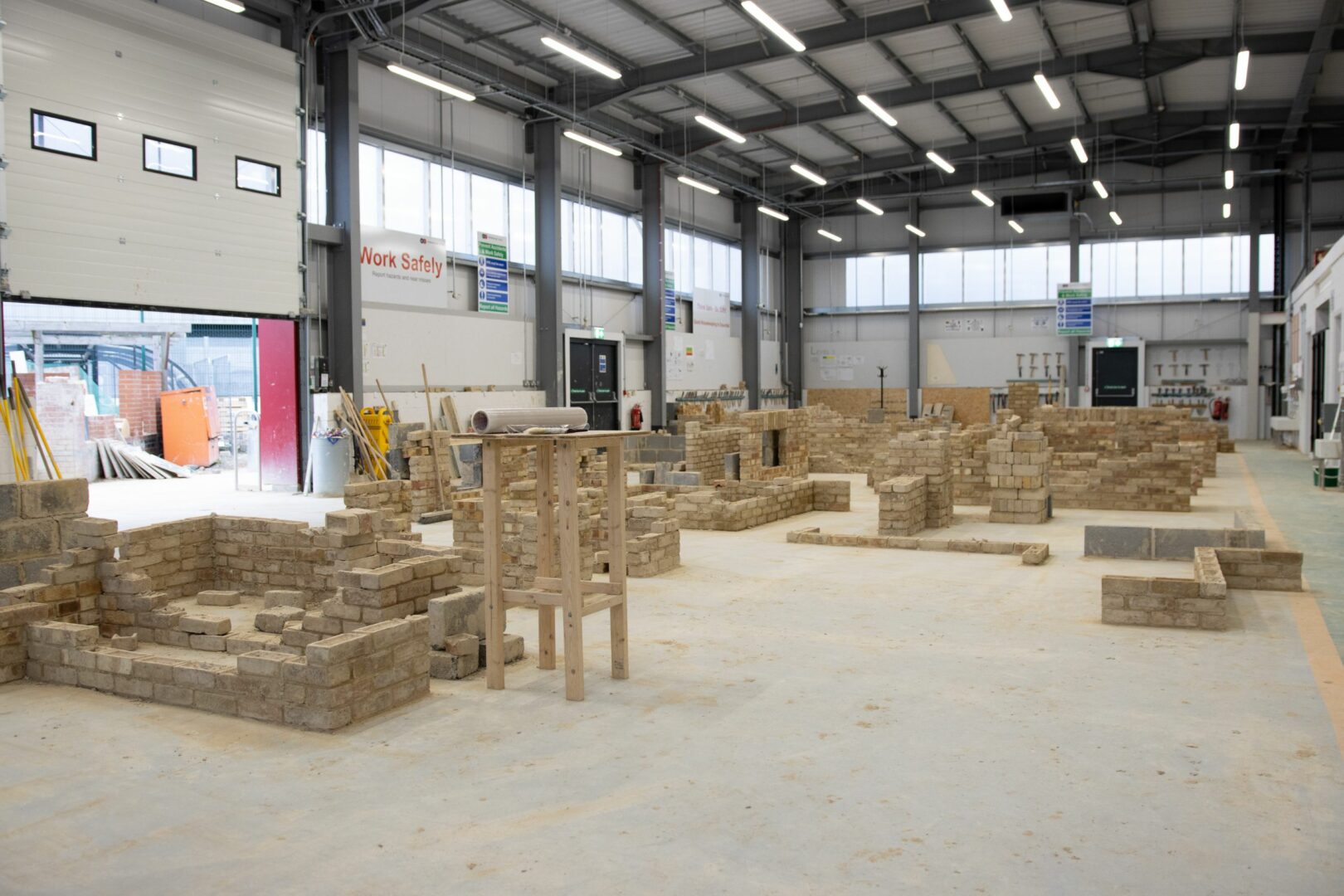 Outside Construction yard
The outdoor construction site at Middlesbrough College gives students the opportunity to train in a real working environment. The site is used for over a third of the course, and students learn the skills they need to go straight into industry. The site has a strong practical emphasis, with hands-on workshops on building construction techniques. Many students have been offered apprenticeships with construction firms as local employers have been impressed with their work.
Construction workshops
As well as the construction site, Middlesbrough College also offers professional bespoke workshops with industry quality facilities, fully kitted out to replicate a real working environment. These include bricklaying workshops, joinery workshops, painting and decorating workshops, electrical workshops and plumbing workshops. Students spend the majority of their course in these workshops gaining hands-on practical experience in their chosen trade. All tools, equipment, overalls and safety footwear will be provided by the College.