T Level courses
It's time to take the next step and build the future you want.
What is a T Level?
A T Level is a qualification which is an alternative to A Levels, and will provide you with the skills, knowledge and experience you need to open the door to highly skilled employment, higher level study or an apprenticeship.
During this two year qualification you'll spend 80% of your time in the classroom and 20% of your time in the workplace. Every T Level student will take an industry placement that lasts at least 45 days, providing you with valuable experience in the workplace and allowing you to put the skills you have learned into practice.
Our courses have been developed in collaboration with employers and businesses so that they meet the needs of industry and prepare you for work. Our team of trained Work Placement Officers will be on hand to help you find a suitable work placement opportunity.
Transition T Level Programmes
If you do not meet the entry requirements to study a Level 3 T Level, one of our 1 year transition courses will help to prepare you and develop your skills so that you're ready to take on a T Level.
If you are interested in studying a Transition T Level programme please apply for the T Level of your choice and our team will support you onto the right course during enrolment, once exam result have been confirmed.
Transition T Level courses:
Childcare
Construction
Digital
Engineering
Health & Social Care
T Level success stories
The hands-on learning really helped with the classroom-based learning, and it gave us a full understanding of how things work. I've enjoyed both this practical and theoretical learning, which is really unique with T Levels.
William Laird, T Level in Building Services Engineering for Construction
What's great about T Levels is the opportunity to do more work placements and put the classroom theory into practice.
Eva Cowley, T Level in Education and Early Years
If you're considering T Levels, get involved in the work placements, ask plenty of questions, and if you're struggling, ask for that support. There's lots of support on offer.
Analise Williams, T Level in Health
Since I've been here, I have been enjoying using the facilities in MC Digital, as well as studying my course. There's a really great balance at the College and I'm loving the freedom that my timetable gives me.
Harry Peers, T Level in Digital Production Design and Development
I think the skills I have learnt on my course are going to help me at University and in my future career.
Joel Bint, T Level in Surveying and Design for Construction and the Built Environment
The course itself is varied and you touch on a lot of different subjects and sectors. Our teachers are great, they're full of knowledge and are easy to get along with.
Ayomide Buluro, T Level in Digital Production Design and Development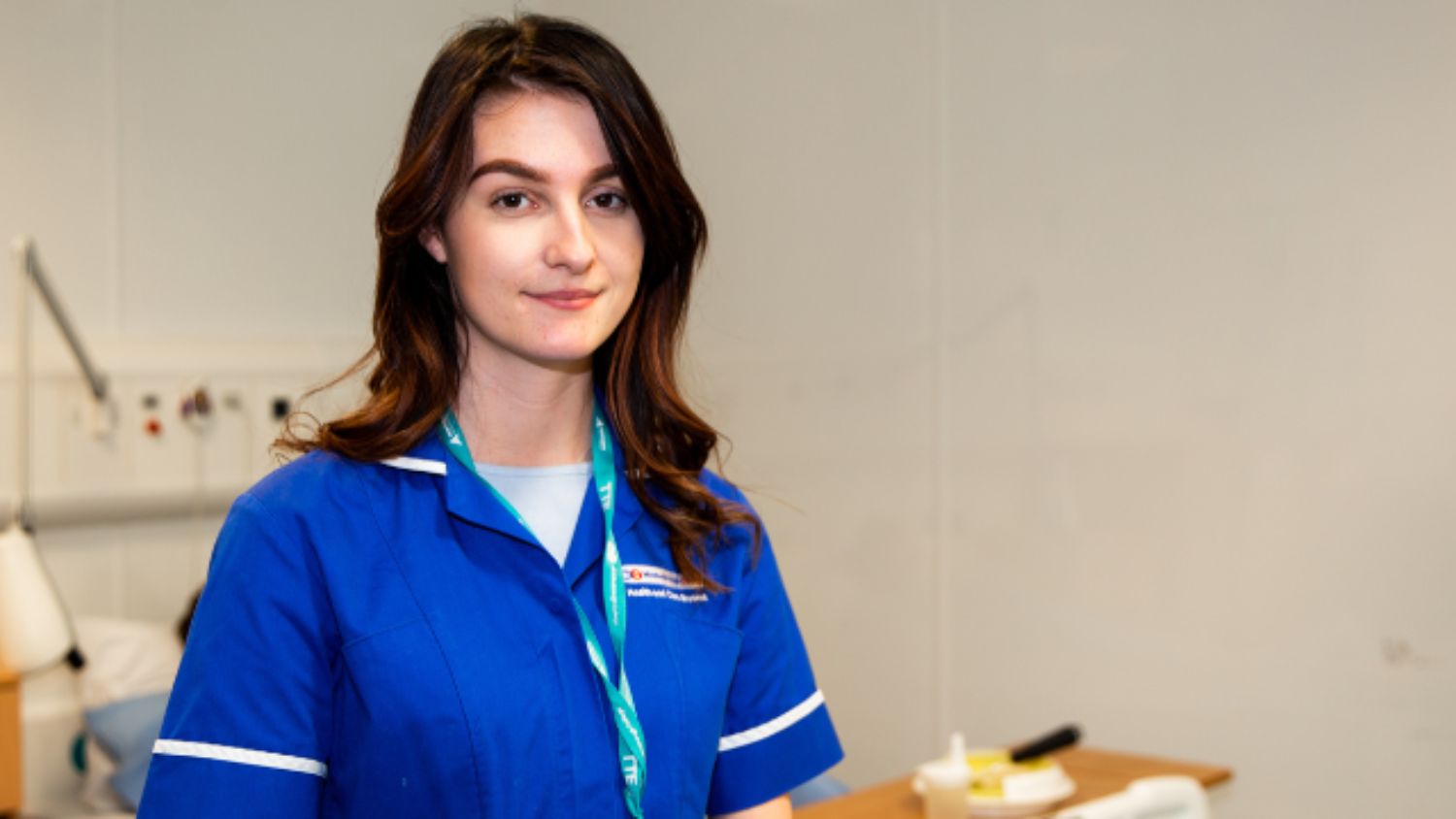 I would recommend a T Level to someone, especially if you know what career path you want to go down. I have gained valuable industry knowledge which has given me an advantage and will set me up for any jobs I apply to in the future.
Charlotte Worthy, T Level in Health and Social Care
A huge benefit of being on a T-Level programme is that I am able to work on real-life tasks that are seen by other people and are not just set up to learn from.
Ben Thompson, T Level in Digital Design and Production
Your study programme
As a Middlesbrough College student, you'll be signing up to more than just a qualification; you'll attend a whole study programme designed to give you the skills to succeed.
1. Main study programme
Our study programmes for school leavers are A Levels, T Levels and Vocational Courses. You can choose from a range of subject areas to suit your career goals and interests. We deliver courses across every sector area meaning whatever job you are hoping to progress into; we can help get you there.
2. Work experience
You will have access to a range of work experience activities including work placements, experience of work within the college and work related activities. Employers regularly visit the college to share their insights into the world of work and their industry knowledge. These visits and talks allow you to discuss employment opportunities and identify what skills and attributes employers are looking for when recruiting. Every student is assigned a dedicated Work Placement Co-ordinator who can provide you with support throughout the process, ensuring you get the most of your placement and it fits with your career ambitions.
If you are studying a T Level, you will be expected to complete at least 45 day work placements as part of your course.
3. English and maths
English and maths are essential skills to have for everyday life as well as in the workplace. If you did not achieve a grade 4 (C) or above in maths and English at school, you will be required to study these subjects as either Functional Skills or GCSEs. Maths and English are also embedded into our vocational curriculum so that the skills you learn are relevant to the industry you want to progress into.
4. THRIVE – personal development
These are extensive programmes of activities and events that run alongside your main study programme and support your personal development, preparing you for success in life, learning and work. Sessions include topics to help you stay safe and make the right life choices such as first aid, safeguarding and Prevent training and personal welfare. Thrive focuses on supporting you into Higher Education and/or employment, with sessions including UCAS application support, University talks and visits, progression opportunities and employability skills such as CV writing, interview skills and employer talks.
You will also have the opportunity to take part in enrichment activities, sports academies and trips and visits.