Adult part-time courses
We can support you to step back into education and help find the perfect course for your career ambitions.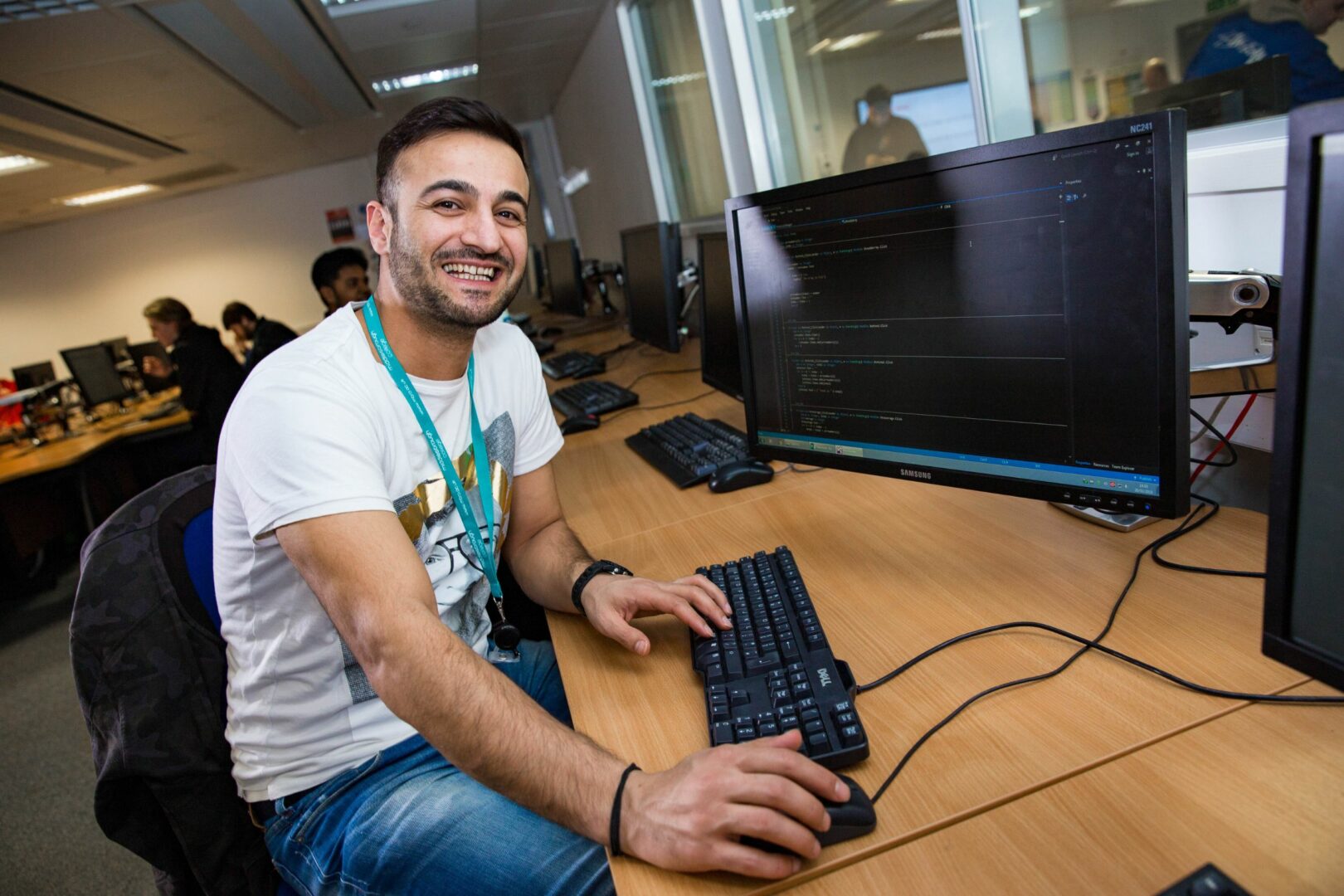 Step back into education
Whether you're looking for a new job, ready to get back to work, looking to retrain, progress at work or learn a new skill, we have the course for you. 
We believe there is never a bad time to start over, up-skill and take on a new challenge, that's why we offer an extensive range of adult part-time courses that are designed to help you achieve your goals and enhance your CV. 
Returning to education or training?
The STEPS programme is a 12-week bespoke course designed to help learners progress into employment, apprenticeships or further training. All learners will also be assigned a personal mentor to support throughout the programme and chosen progression route.
Supporting you every step of the way
We want you to have the best experience at College, so that's why we offer tailored support packages to every student. Everything we do is centred on giving you the best experience whilst studying here and our friendly team are here to help.  
We know it can seem daunting returning to education, so we provide dedicated learning space for all adults and offer a supportive and inclusive environment that welcomes students of all ages and backgrounds.  
Whatever your reason for returning to education we can help!    
Adult Learner Success Stories
I'm excited to get where I want to be, and the College and tutors have prepared me with the right skills and tools to do so. If I can end up making a difference to even just one child, then it's worth it.
Rob Hardman, Level 3 Supporting Teaching and Learning
Everything I have learnt has been so useful and has definitely set me up on the correct path for reaching my career goals.
Majid Mikaeili, Essential Digital Skills
My computer skills have developed a lot since starting this course which I have my teacher to thank for.
Mohammed Alahamar, Essential Digital SkillsEssential Digital Skills
Universities and employers usually ask for GCSE maths qualification so I'm delighted to have achieved a Grade 7 in my results.
Cristian Genovez, GCSE Maths
View the part-time guide
Whatever you're looking for, we have a course for you. Our part-time guide will give you more information about our courses and give you an insight into life as a Middlesbrough College student.