Institute of Technology
We are proud to be one of the leading providers in technical education.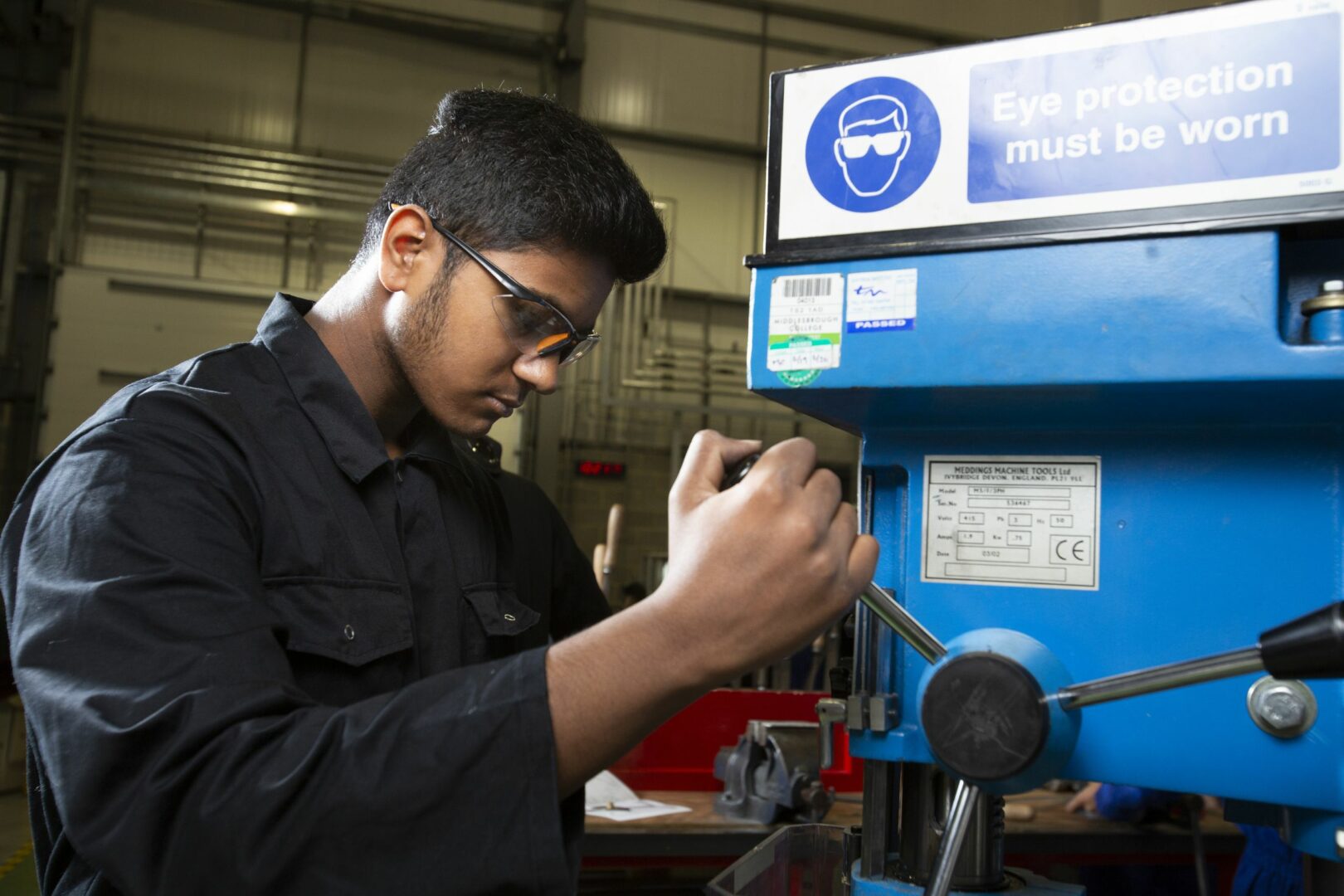 We are proud to be one of the leading providers in technical education.
Middlesbrough College is a partner college in the North East Institute of Technology (NEIoT). Led by New College Durham, Middlesbrough College is the sole deliverer of IoT accredited courses in the Tees Valley.
Having the prestigious Institute of Technology status gives the promise to our students and employers that we will deliver high-quality technical qualifications and bespoke training to provide a route for people of all ages and existing employees to gain industry specific skills.
This means that some of University level courses are IoT accredited – look out for the IoT logo on courses we deliver!
What is the North East Institute of Technology (NEIoT)?
NEIoT is a partnership of further education college, universities and businesses committed to supporting higher technical skills development in the North East. It concentrates on advanced manufacturing and engineering, construction and digital subjects.
At Middlesbrough College, our technical courses are built around the detailed needs of top employers and we continuously collaborate with industries to ensure students are workplace ready.
Studying at the North East Institute of Technology
As a student at the NEIoT, you will benefit from:
close links with employers.
better career prospects.
learning the specialist skills needed by employers.
flexible full-time and part-time course options.
affordable courses to help you achieve the qualifications you are aiming for.
Our IoT Accredited Programmes
As one of the leaders in Science, Technology, Engineering and Mathematics (STEM) Education, we deliver a range of IoT accredited programmes. These top-quality technical training courses provide employers with a skilled workforce and students with a clear route to technical employment.
View all HE courses
In addition to our IOT accredited courses, we have a full range of general courses. Through our partnerships with The Open University and Pearson Education, we deliver affordable, job-focused University level courses that are vocationally orientated and designed for employment. Take a look at all our University Level courses here.
What our students say
Studying the business degree with the College has prepared me well for my career in Human Resource Management. The modules in international business and human resources in particular have helped me in the workplace as I've been able to apply my knowledge to real working situations. 
Hannah Simmonds, BA (Hons) Business Management (Top Up)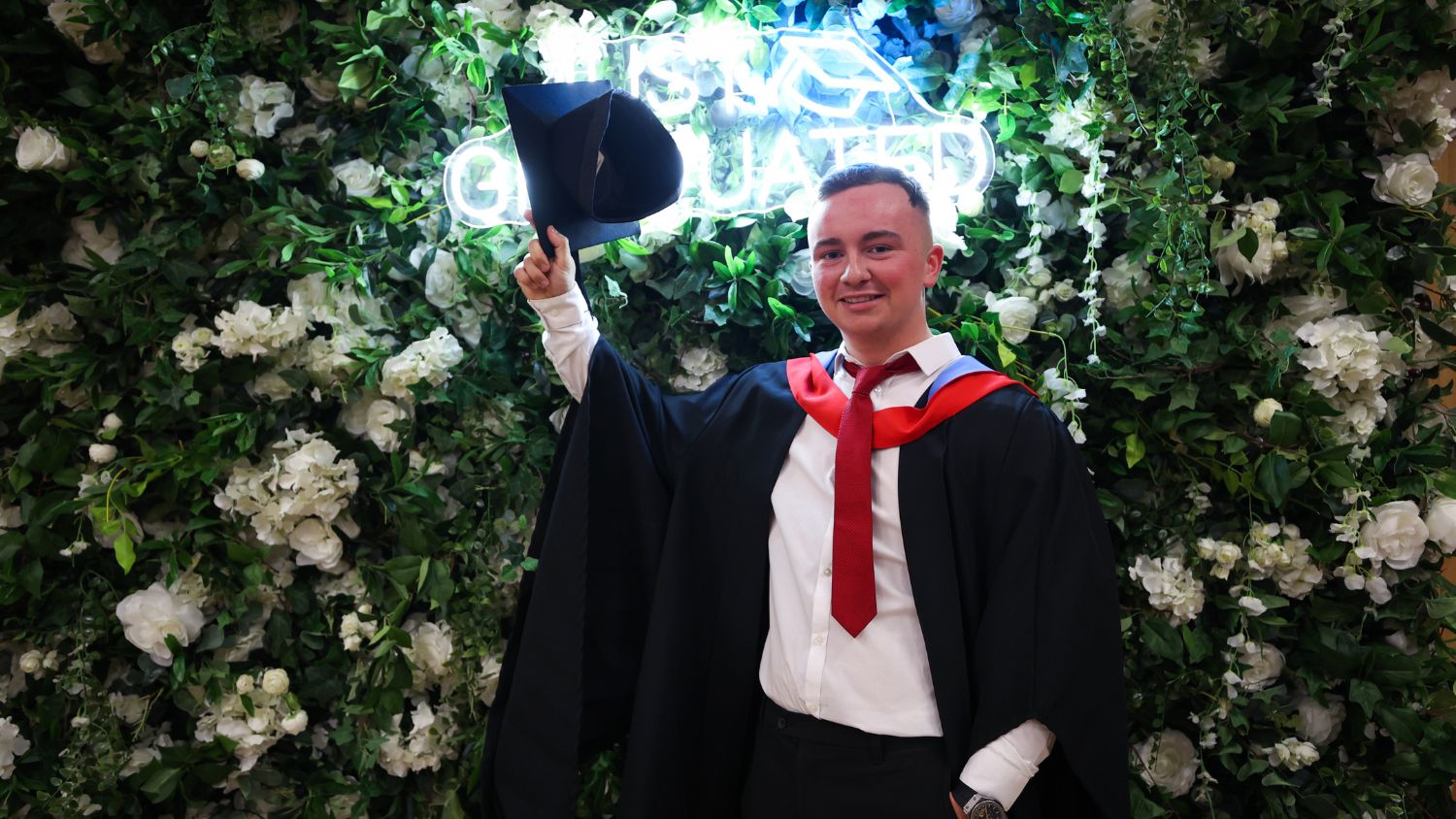 The College is well-organised and the courses have developed my skills for employment. I have learnt a lot on this course and I am putting the valuable skills I have learnt from my qualification into my role at work every day. I'm hoping to progress to study my Higher National Diploma at Middlesbrough College in the future.
Connor Gibson, HNC in Engineering
Aleeza:
"I've really enjoyed my experience at the College so far, everything from the facilities on offer to the support available has been great. The College really respect different religions which is something that is very important to me.
Bryonie:
"The teachers and the level of learning here is excellent. They make each lesson engaging and run through each subject thoroughly – however if we ever have any questions they are always more than happy to help."
Aleeza Hussain and Bryonie Szakera Las, Level 3 Construction & Built Environment
The skills I have learnt whilst studying at Middlesbrough College have been highly beneficial to my career. The course catered perfectly to my desired career path. The structure of the course allowed for wider learning of the construction industry and the facilities at the College are modern and easily accessible.
I can gladly say I made the right choice in coming to study at Middlesbrough College and I'm excited to see where my career will take me.
James Singh, Level 3 Construction & Built Environment