We caught up with alumni student Ben Emery to hear about his University and job success!
Ben studied Level 3 Construction and the Built Environment with Middlesbrough College back in 2020 and achieved D*D*D*- the highest grades possible! He then progressed to University to study for a degree in Civil Engineering. Now, Ben is set to graduate with a first-class honours classification and is ready to start his new Trainee Project Manager role with Gateshead based Meldrum Group.
Ben said: "I really enjoyed studying at Middlesbrough College! The course provided me with an excellent foundation and understanding of the industry which has helped me during my degree. The course is designed to help you succeed in the construction sector and I would definitely recommend studying at the College! My tutors were supportive and down to earth, if I needed anything they were always there. The Careers Team and my tutors helped me with my University application and provided me with good advice and guidance for my next step.
"The course was practical and hands-on, and the assignments provided me with everything I needed to progress to the next level. I was set up so well for University and because of that I didn't have to do a foundation year for my degree.
"I also really enjoyed studying at University! I found that my Level 3 course at College helped me to have the basic knowledge and understanding to succeed in my studies. Some of my classmates had come from different routes and struggled with some of the topics, but thanks to the assignments and knowledge I had gained during my Level 3 course at the College I passed all my University assignments and exams with flying colours!
"I did my dissertation on Net Zero which helped to secure my first-class honours classification. The Net Zero strategy is particularly interesting and is something which the local area is playing a huge role in, so I was really motivated towards picking this as my dissertation topic. I was delighted when I received the news that I was graduating with a first. It made all the hard work worthwhile!
"During my time at University I did a work placement with Meldrum Group. I loved working with the organisation and the placement gave me a taste of industry and working life. I was over the moon when the offered me a full-time position and I can't wait to start as a Trainee Project Manager. I'm excited to continue climbing the career ladder with this company."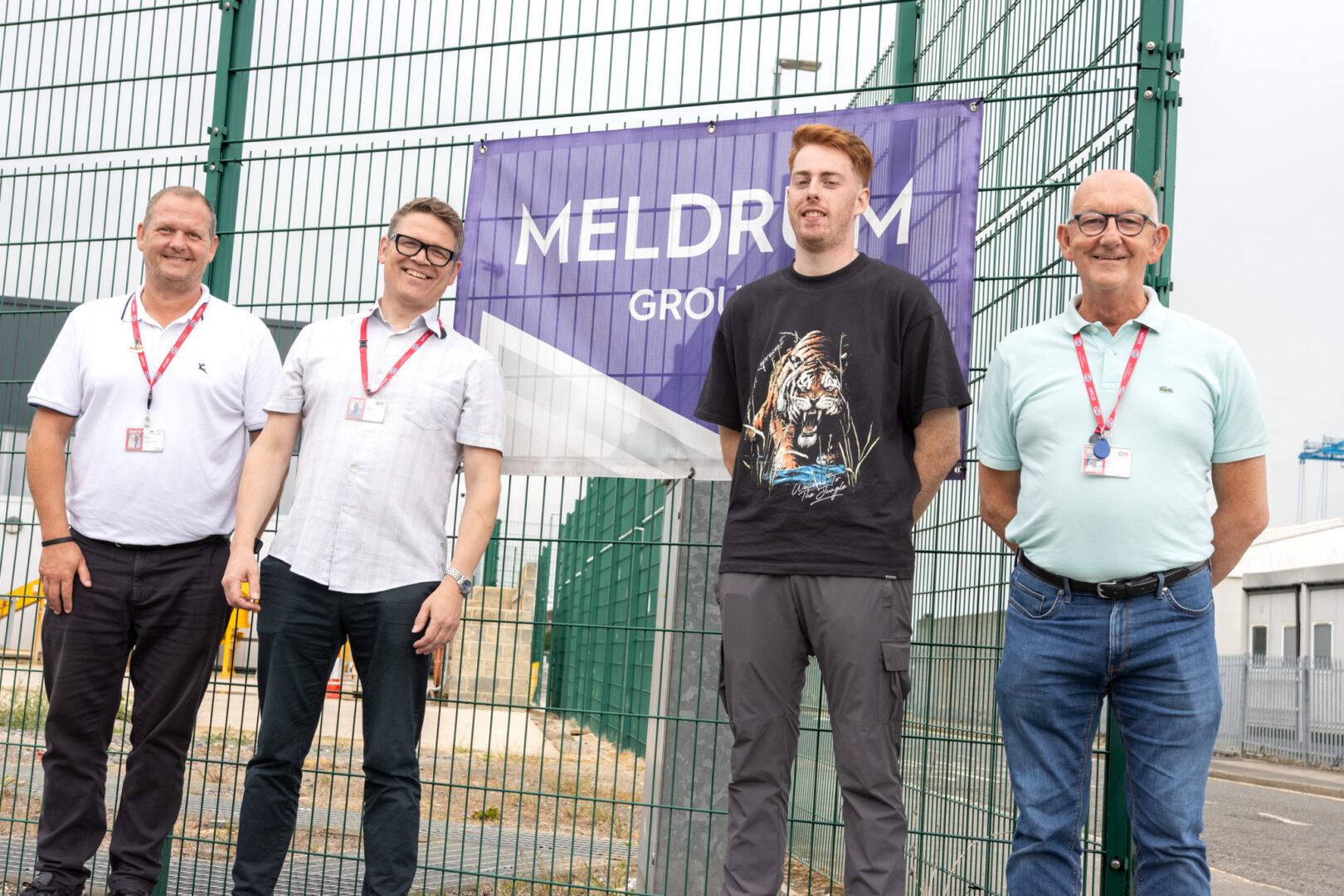 Alan Wilson, Ben's Level 3 tutor said: "Ben is a model student and is now reaping the rewards from years of hard work."
Ben's tutor Charles Thomas also added: "If I could sum Ben up in one word it would be, perfectionist. He worked so hard during his studies at the College and this has clearly continued during his time at University. I am delighted to see him succeed and I have no doubt he will do brilliantly at Meldrum Group." 
Course: Level 3 Construction and the Built Environment  
Previous school: Trinity Catholic College