Higher Education
We offer university level courses in partnership with The Open University and Pearson Education.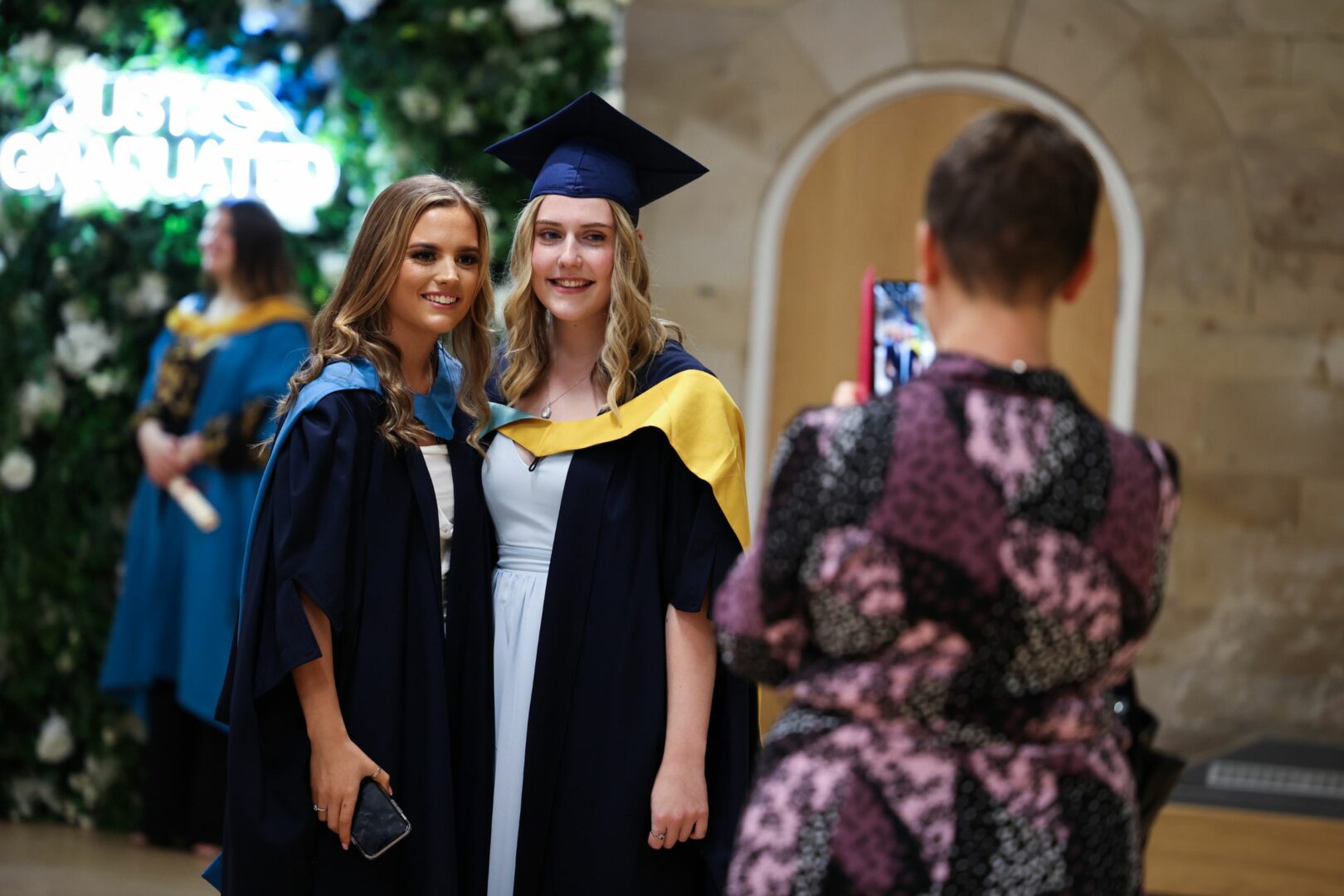 Take your aspirations higher
Take that first step to a whole new career or progress in the one you already have with University Centre Middlesbrough!
Through our partnership with The Open University, we can deliver job-focused degrees across a range of sectors that are shorter in duration and more cost-effective for those who want to study. All University courses are taught on-site at our Middlehaven Campus in our dedicated University Centre.
Our courses are a fantastic practical alternative to a traditional University that will help you get you job ready. You'll benefit from small class sizes which will give you all the support you need, including more teaching hours and regular 1:1 feedback on your work and progress. We also offer a free laptop loan scheme- MC Click! This is available for all our University students.
Students will graduate on completion of their qualification in a prestigious ceremony held at Middlesbrough Town Hall.
Our courses are industry focused and have been designed with employers, so you'll get the skills that employers are looking for now.
Plus, stay local and save money!
View the latest Labour Market Information by sector to see the average salary and projected job growth for your dream career!
Why study with us?
---
Our close links with employers help us ensure that our curriculum reflects what is expected in industry – giving you a head start in the jobs race.
---
Our courses are much more affordable than traditional universities. Choosing to study an undergraduate degree with us means you could save up to £7,000 across your three years of study.
---
We are part of the North East Institute of Technology, which means students will benefit from top quality technical training and a clear route to technical employment.
---
We offer more teaching hours than a traditional university and our class sizes are smaller meaning you'll receive more contact time with your tutor including 1:1 feedback on your work and progress.
Higher Education success stories
I knew it was something I wanted to go into and I knew Middlesbrough College had a really good reputation for its travel, tourism and aviation courses and that studying there would take me on the right path.
Flin Richardson, BA Airport and Airline Management Degree
I've gained a real insight into professional teaching through this course, and the support I've received has been amazing.
Benn Whitehead, PGCE (Professional Graduate Certificate in Education and Training)
The modules in international business and human resources in particular have helped me in the workplace as I've been able to apply my knowledge to real working situations.
Hannah Simmonds, Fd Business Management and BA (Hons) Business Management (Top-up)
The tutor support I have received on this course has been outstanding; they will do anything to help you.
Nicola Poole, BA (Hons) Tourism Management
There are always opportunities available throughout the course to develop your skill set and gain experience in different areas.
Ben Osbourne, Sports Coaching, Development, and Fitness
I would wholeheartedly recommend studying at Middlesbrough College. The College has a lot to offer, and I've thoroughly enjoyed my experience here.
Jacob Mills, BSc (Hons) Computing
It does feel a bit strange to be back in education and working towards a totally different career – it is a great stepping stone for my chosen career and the staff are fantastic!
Tom Crowe, Cert HE Health, Wellbeing, and Social Care
Employers we work with
Darlington Building Society
NHS
Middlesbrough Council
North Link Digital
Green Lord Studios
Caterpillar
Middlesbrough Football Cub
Wilton International
CPI
Redcar & Cleveland Borough Council
Ambrose & Co: Accounting Solutions
North IT