Basketball
Get your head in the game and join the Basketball Academy!
Training is adapted to suit the needs of each player, and will teach you the necessary skills and techniques to be the best player you can be.
Originating in 2015, the Basketball Academy at Middlesbrough College has gone from strength-to-strength. Pro-coach, Steve Butler, has extensive experience both playing and coaching the sport, and currently coaching Teesside Mohawks.
With the team frequently playing off-campus, taking place in a range of championships, the academy has an impressive alumni, and some ex-players have gone on to join the likes of The Tees Valley Mohawks and various teams overseas!
Meet the Coach
Steve Butler – Director and Head Coach for Basketball
Steve's love of basketball began when he was 14 and played for Thornaby in the local league before making his National Debut at the age of 17. During his time with the Tees Valley Mohawks, Steve won 12 National Division 1 titles and was recognised as the most successful basketball player to come out of the North East, even winning 5 National League titles in a row!
Following his success as a player, Steve began his career as a coach at the Mohawks, promoting them from Division 2 to Division 1 at first attempt. Steve has since continued his success as a coach and took over as Chairman of the Tees Valley Mohawks.
Steve started the Middlesbrough College Basketball Academy in 2015, leading them to victory in the AOC Regional League at first attempt. He continues to build up the academy with elite and new players.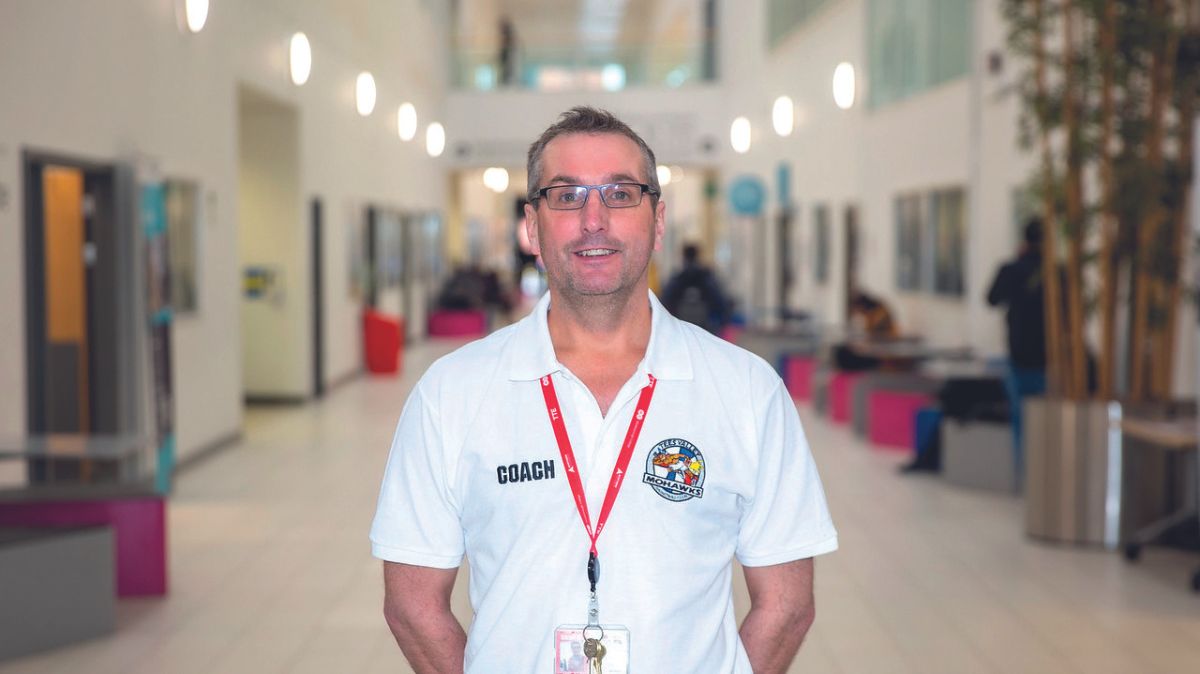 What our Academy students say
I knew I wanted to join the Basketball Academy before coming to the College, but I had never played for a team before as I was self-taught. Since joining, I have really progressed with my training, and I love playing games with my team, it's really fun!
Corey Spencer – Level 3 Sport Science
The Basketball Academy is fantastic; not only has it been rewarding to learn something new, but the social side of things also means I've met so many different people from around the College.
Sam Hunt – Level 3 Sports & Exercise Science
I'm new to basketball, but I'm loving it. I've made loads of new friends and have improved my skills so much already. My coach is so supportive and really moulds the team into working together.
Charlie McCathur – Level 3 Sport and Exercise Science
I joined the Basketball Academy as I've played for teams in the past and enjoyed it. Middlesbrough College really stood out to me when I was looking into my next step as a lot of other places in the area don't offer anything like this.
Jake Butler – Level 3 Public Services