GCSEs, ESOL and Functional Skills
We have a range of entry level courses designed to develop your skills and prepare you for further study.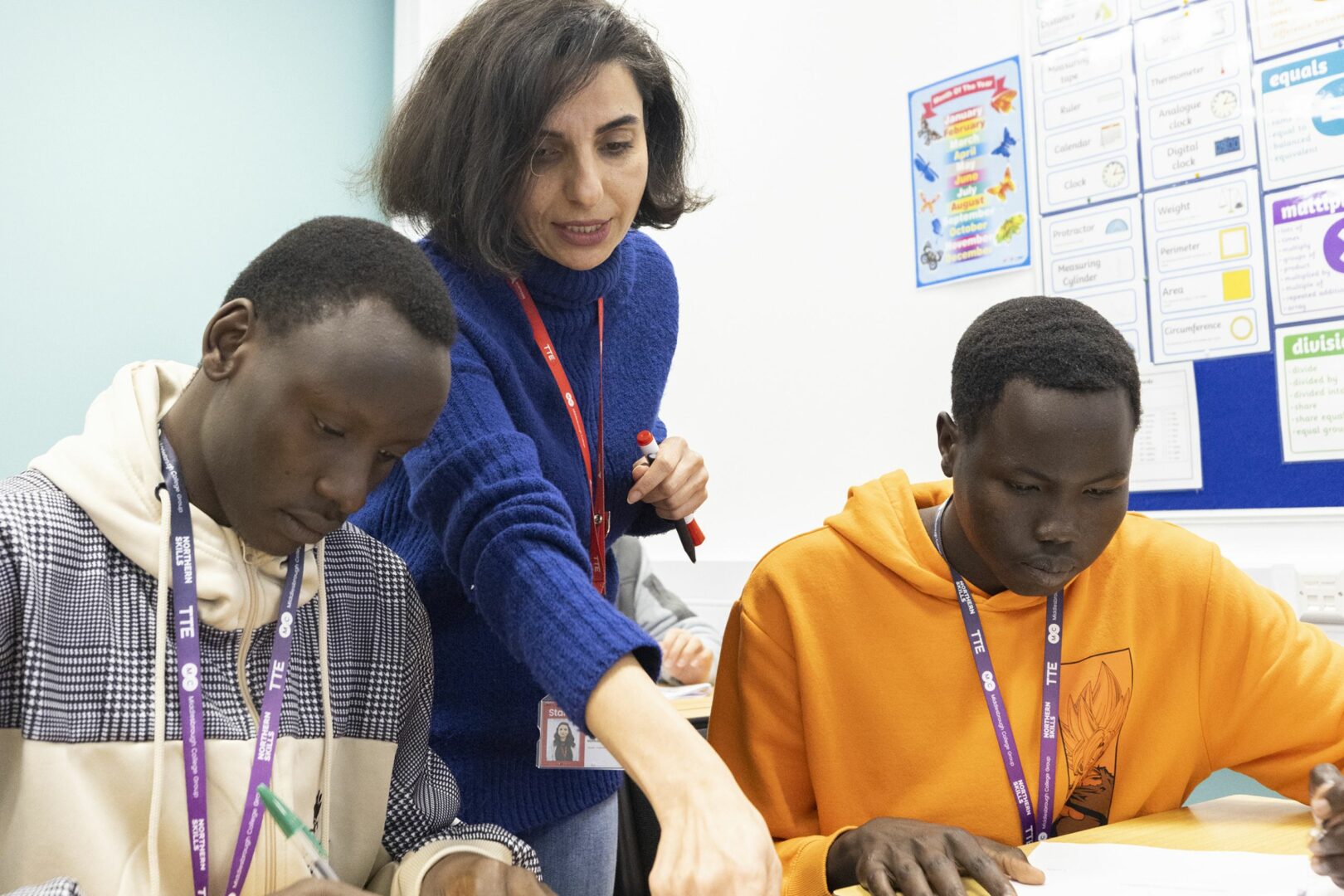 Take your aspirations higher
Whether you speak another language and wish to progress to other mainstream courses or into employment, or you're wanting to develop the skills needed to progress in education, training or work, these courses can help you to get where you want to be.
Our GCSEs, Functional Skills and ESOL (English for Speakers of Other Languages) can provide learners with the stepping stone to develop your employability skills.
View the latest Labour Market Information by sector to see the average salary and projected job growth for your dream career!
Why study with us?
---
Students can expect to develop skills in areas such as writing, independence and employment progression
---
Courses will cover the likes of listening and speaking, reading and writing, maths and employability
---
A vast majority of our students progress onto appropriate vocational programmes after completing their courses
---
Daily drop-in sessions are offered to students who need a little extra support in the Learning Hub and The Bridge
---
Previous students have gone onto University in their chosen field
GCSEs, ESOL & Functional Skills success stories
The ESOL course was like one big family, we all supported each and other and I'm still close with lots of my classmates.
Hadi Aydi, Positive Steps to ESOL
The classroom of ESOL was always filled with joy and enthusiasm, as the activities that were carried out required the participation of all the classmates, never leaving any student alone.
Husnen Parveen, Husnen Parveen, ESOL
Universities and employers usually ask for GCSE maths qualification so I'm delighted to have achieved a Grade 7 in my results!
Cristian Genovez, GCSE Maths
Everything I have learnt has been so useful and has definitely set me up on the correct path for reaching my career goals.
Majid Mikaeili, Essential Digital Skills
My computer skills have developed a lot since starting this course which I have my teacher to thank for.
Mohammed Alahamar, Essential Digital Skills
My course has definitely improved my English skills and has opened up a lot of opportunities for me. The teaching is really good and I get fantastic support from my tutors.
Agnes Milolo, ESOL (Listening, Reading & Writing)
Employers we work with
Boost Project
Middlesbrough Football Club Foundation
Endeavour
JK Recycling
Northern Grill