Health & Care Ward
Middlesbrough College has a course for you and is here to support and help you every step of the way.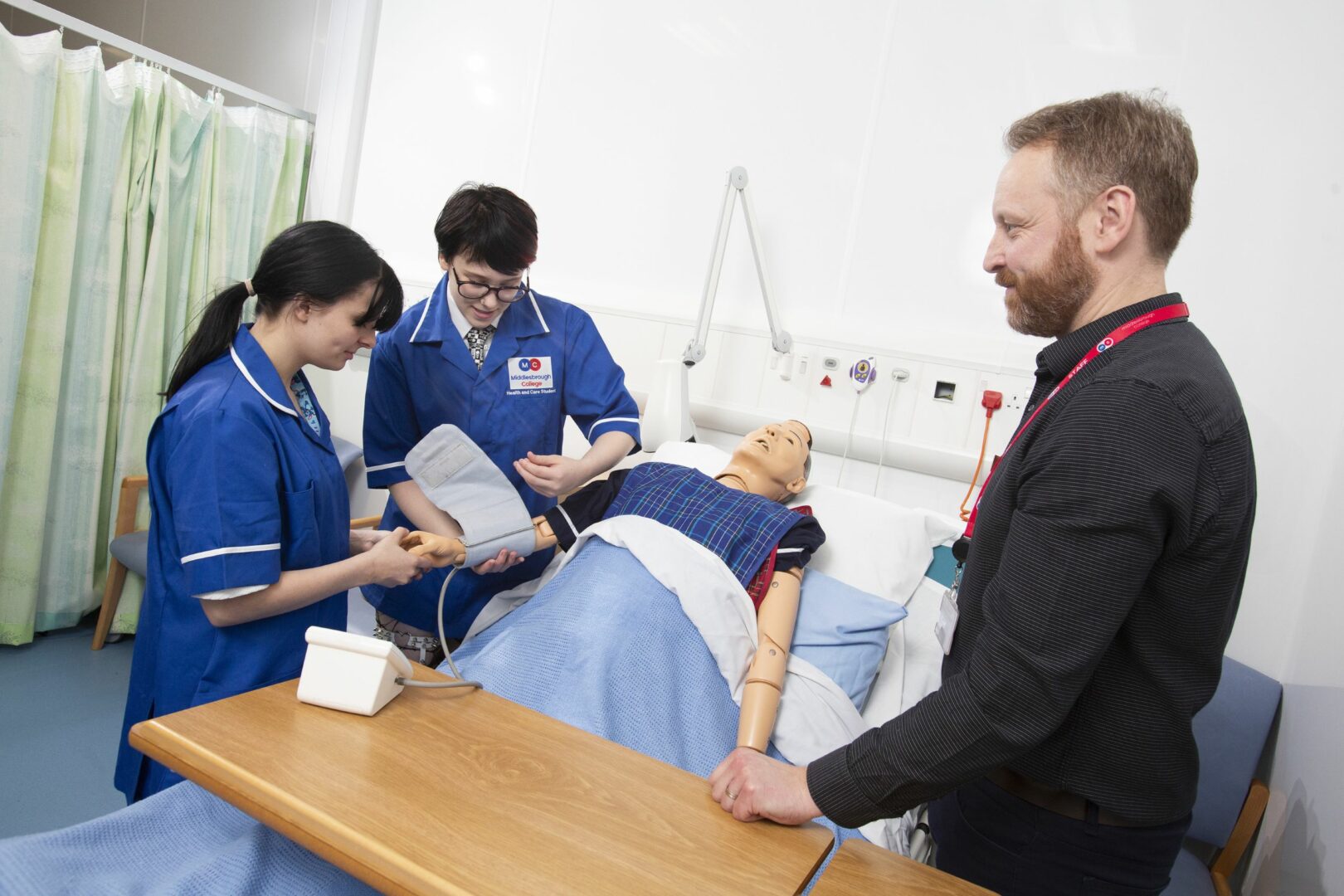 Thanks to a £20 million investment into STEM facilities (science, technology, engineering and maths) back in 2014, Middlesbrough College now boasts a healthcare ward within its Middlehaven campus.
Providing future medics with hands-on experience, the facility has worked to deliver students with a more interesting, engaging and valuable curriculum.
Thanks to the opportunity to fine tune their professional skills including infection control, first aid, resuscitation, and effective communication which results in patients being shown dignity, empathy and respect, students are are to progress into a range of careers and roles, equipped with existing experience and knowledge. This ranges from nursing, midwifery, radiography, early years practitioners, social workers and teaching.